Having problems with the tax authority could be a nightmare for anyone. We understand the situations through our extensive experiences in tax matters. The Australia Taxation Office now eagerly targets more taxpayers in the areas including offshore income and assets that once believed safe. However, for almost a decade, our team at Australian Tax Experts have successfully defended our clients' tax matters in favour of our clients' interests by rigorous legal analysis and negotiation skills with the ATO.
We are serious about tax no matter what the matter is. We are a team of tax experts in Australia.
Expert Tax Lawyers + Tax Accountants Working Together for Your Tax Matter
Our Tax Lawyers and Advisers Know How to Solve Your Tax Problem
When you have tax matters small or serious, the consequence of ignoring could be beyond your initial estimate. In most cases of tax matters, the initial planning and following legal analysis are the critical points to minimise the damage. However, not many tax professionals in Australia have experience in this area especially in matters of serious non-compliance. This could result in you having to pay a huge amount of money as a fee with lengthy time periods with enormous anxiety, results are often disastrous. This kind of result usually comes with:
Approaching the matter with numbers (accounting approach only) to calculate the amount of "tax payable" but neglecting the challengeable legal side;
Approaching legal solutions only without having the right numbers for tax calculation. This could result in you having to engage other professionals apart from the legal team, and they may cause turbulence due to different approaches with each other at much higher costs.
Australian Tax Experts, as an independent professional consortium, however works as a team with highly experienced tax lawyers, tax advisers and tax accountants for your matter. From the starting point, we plan together for how to approach the matter with minimum damages (or sometimes no damages) for our clients. The trust comes with our success history. Meet our tax lawyer or tax accountant with minimum stress for your tax matter.
ASK THE EXPERT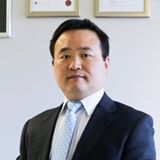 Ben Youn LLB., B.Bus. GradDip. (Adv. Tax)
CPA and Chartered Tax Adviser (CTA)
International Tax Issues
Tax Voluntary Disclosure
Tax Audit Support
ATO Disputes including Objection
Remission of Penalties & Interest Charge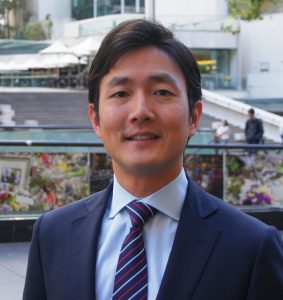 Tin-Lok Shea LLB (Solicitor)
Former Big 4 Professional Firms
(Director of Tax Services)
Indirect Tax and State Tax
Tax Dispute Settlement and Negotiation
Tax Advice for Commercial Deals
Tax Review for Contracts
Offshore Income and Assets
Overdue Tax Returns
R&D Tax Incentive
Objection against ATO's decision
State government tax issues
Case 1 : Objection against Income Tax Assessed  
A client migrated from Singapore brought approximately $500,000 from the country after cancellation of  the account from the country's social welfare fund (Central Provident Fund), and the amount was fully assessed as "taxable income"  by the ATO with the Commissioners view that the amount was withdrawn from a foreign based trust, hence it is an assessable income to the taxpayer. Our objection successfully argued against the Commissioner's view followed by the amended assessment issued to the client, and the amount of tax was reduced to around $3000 from almost a quarter of million dollars. 
Case 2 : Remission of Penalties and General Interest Charges
A client with history of a medical symptom was charged a heavy penalty due to failure to attend his tax returns for number of years. With information gathered with the client, we successfully removed the whole penalty as well as the General Interest Charges imposed to her.
Case 3 : Voluntary Disclosure for Foreign Income 
A client with bank accounts and business structure in Hong Kong failed to declare the income earned there and the existence of the business structure  in Hong Kong. As the ATO has more power to access to these information from overseas including bank account details, the client came to our office to resolve his tax matter with minimum financial damages. With our submission to the Commissioner, the ATO was satisfied to accept the voluntary disclosure without imposing any penalties on our client.

Case 4 : ATO Audit for income tax deduction claims 
A client claimed tax deductions for her clothing and cosmetics expenditure for over a number of years, and the ATO audited the case. With the taxpayer failed to satisfactorily build her arguable position with proper substantiation, the Commissioner issued the amended assessments denying all her claims for the tax deduction. Our office submitted the objections for the assessments with legal arguments, and secured some deductions allowed for the client.
Case 5: Money received from overseas
A client who was investigated by the ATO for the money ($2 million dollars) she received from overseas was resolved by us with sufficient evidence presented, and our legal arguments supported to the ATO She originally engaged with a Sydney based law firm with the advice given from them. She spent the professional fee over $6,000 for the advice but without having any outcome. By the time the client approached our office, she was under immense pressure coming from the ATO. The matter was resolved within two weeks time with information we gathered from the client as well as the information we acquired through our network firm in Hong Kong for a company involving the money transfer.
Case 6: Tax audit for interest earned from overseas bank accounts
A client was under a tax review based on the information gathered by the ATO through AUSTRAC for the money held in overseas bank accounts. The original sum (over $10 million) was earned by a family while they were living in the overseas country but was held under the client's name.  While the ATO is reviewing the case, the client left this country due to her ongoing medical treatments and stress coming from the matter. The matter was escalated to the audit by the ATO with mortgage assigned her son's properties in Australia. Her son was also prevented to leave the country until the matter was resolved. The ATO assessed a tax plus heavy penalty over $3.5 million, and it soon became near $5 million due to General Interest Charges accumulated.
The matter was originally handled by a large accounting firm but without any progress made until the client moved to us. Over a year of time, we gathered the objective information and analysed the source of income and the owners of the money. We even travelled to the overseas country to interview our client. We also stopped the sale of Australian properties by the ATO by arranging a deposit.
Finally, with intense legal arguments with strong evidence supported, the matter was settled with the ATO at about $1 million. The mortgage on the properties is now released, and the client's son is now able to travel outside Australia.
TESTIMONIALS
" Extremely pleased with all aspects of my contact and service received from this team. At all times I have found them to be very professional, astoundingly prompt, reliable and honest. Most importantly I found the work conducted for me excellent – second to none. They are very precise, proactive and efficient. I would have no hesitation in recommending to anyone. In addition to this, they are very genuine, pleasant and polite people. I will be continuing to utilise their services long into the future."
A client from QLD , with Income tax and CGT issues with the ATO
" I have been very lucky to encounter the services of this team. They are honest, reliable & efficient. Although my business is small, my tax affairs with the ATO were in a mess & I felt rather embarrassed – however, I was treated with the utmost respect, caring & attentiveness. The mess was cleared up & things resolved to a much better state and in a much faster timeframe than I could ever have imagined possible! The service I received made me feel that I was a person rather than just a client. Mr Ben Youn in particular is a rare breed of men with a sense of honour, dignity & compassion. I would highly recommend the services from Ben's team. "
A client from Sydney , with Income Tax Issues with the ATO
" In 2013 the ATO contacted us regarding an issue they had identified with our tax returns from nearly four years before. It was an extremely stressful time for us as it involved international and investment tax queries that we simply could not understand and the ATO was adamant that we owed a very large sum of money that we simply did not have available. When we contacted Australian Tax Experts and spoke to Ben and his team we immediately felt reassured that we and our tax issue were in very capable hands. The people at Australian Tax Experts are extremely knowledgeable and dedicated to achieving the best possible outcomes for clients, which is what they did for us. They rectified everything with the ATO and we ended up owing a lot less than what was originally being sought after. "
A client from regional NSW,
We guarantee 100% privacy. Your information will not be shared.
SYDNEY | MELBOURNE | BRISBANE
Phone: 1300 668 456
SYDNEY 
Address: Level 8, 280 Pitt Street Sydney NSW 2000
MELBOURNE 
Address: Level 1, 1 Queens Road Melbourne VIC 3004